Guide to Key Performance Indicators
In a data-driven world, organizations can collect and manage a vast amount of information. Small businesses looking to streamline workflow management, improve efficiency, manage cash flow, and understand their customer base on a more intimate level are using their collected data to do so.
To achieve key objectives, businesses need to be able to track their performance by harnessing the data available to them. KPI reporting is utilized to evaluate performance levels and whether objectives are met. Here is a complete guide to management reporting.
What is a KPI Report?
A KPI report is a workflow automation tool that visualizes key performance indicators. It measures how well a business is meeting long-term strategic goals. KPI reports are used to track progress toward meeting objectives, as well as improve performance levels. Charts, graphs, and other visuals are mechanisms to visually present the findings.
What the KPI Reports Are Used For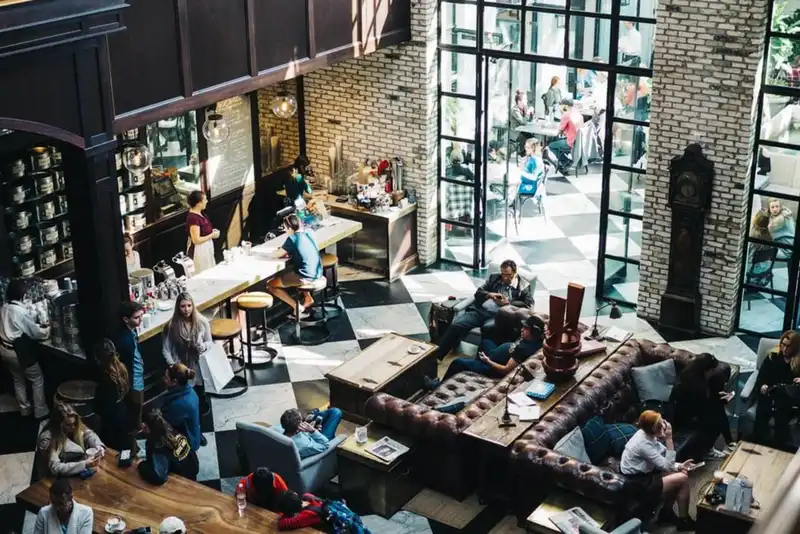 Organizations produce enormous sums of data including the number of website visitors, the number of products sold, or the number of leads called in a month. Reports allow businesses to sort through and find the most important data, summarize it in an understandable way, and utilize it to improve workflow processes. Reports are not only a mechanism to aggregate data, they use KPIs and metrics to see how effectively targets are being reached.
KPIs and Metrics
KPI
A management reporting KPI is a metric that is aligned to specific business objectives such as meeting a specific revenue requirement, improving workflow processes, or acquiring a certain number of new clients. KPIs help to focus on overall business targets and provide a structured measure to see the progress towards reaching them.

Metric
Metrics are numerical values that provide a way to assess the health of certain business activities. Unlike KPIs, metrics help track the status of a specific goal rather than showing how effectively the organization is at meeting those goals and improving work processes.
Difference Between a KPI Dashboard and a KPI Report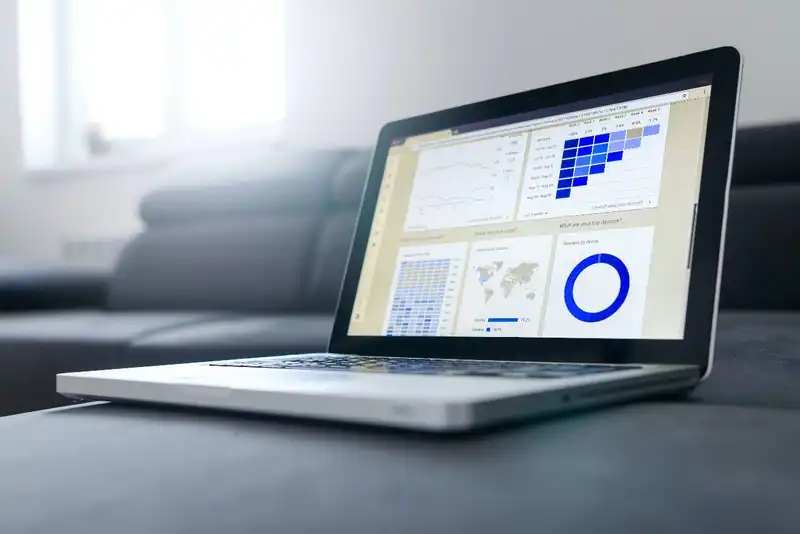 Though a KPI dashboard and KPI report are sometimes used interchangeably, they have different meanings. Here are the variances and how each is utilized in the workplace.

Dashboard
A dashboard is a visualization tool that employs a group of graphs and charts to provide the performance of KPIs. Unlike reports, they are better for daily target monitoring because users can view results in real-time. For example, there may be a Marketing KPI dashboard. Team members can check in as needed to see the status of social media campaigns, the number of new Facebook followers, or how many likes a particular post received.

Report
A report is a comprehensive collection of tables, charts, and graphs used for analysis rather than daily performance monitoring. While dashboards show what is happening, reports examine why events are occurring. Reports may address why the net profit is down, or the reason that sales were higher in January than February. Reports are distributed at different review points, such as bi-weekly marketing meetings. Included is data in a tabular format, historical circumstances, interpretive analysis, and visuals to explain findings.

Which Tool is Preferable?
The best rule is to utilize whichever business intelligence tool is most useful and comfortable. While reports are ideal for analysis and department meetings, dashboards are better for at-a-glance views of daily activity monitoring. Both are effective, interactable tools that accurately track business performance.
Utilizing KPI Dashboards vs. KPI Reports
KPI Dashboard
Dashboards are better for day-to-day performance monitoring. Usually, dashboards are accessible to large teams of employees who can monitor their performance whenever they need to.

KPI Report
A KPI report is where analysis takes place. The report may answer why there are fluctuations in data sets or what caused a change in performance. Reports are delivered to a group of individuals for review.
Different Report Types
There are three types of KPI reports, including-

Analytical Reports
These reports are designed to answer questions arising from fluctuations in data. A static version of an analytical report shows historical information while a dynamic version allows users to investigate the data further by drilling down the metrics.

Operational Reports
These reports are focused on day-to-day business activities. They provide information to those involved in these activities to help them make decisions or take action. An operational report shows data about sales performance and manufacturing activity.

Strategic Reports
Strategic reports provide a meaningful picture of the current health of the business and predict where it will be in the future. They are utilized to help shareholders and assess how management has performed in their duties.
Building a KPI Report
1. Create an Overview
In the form of a simple outline, address the following questions-

What is the purpose of the report?
Who is the report recipient?
How will this report be utilized?
Is it strategic or operational?
When will the report be distributed?
2. Define and Choose the Right KPIs
Once an objective has been established, the company should have a good idea of which key performance indicators to pick. Make sure to find the data that fuels these KPIs so the company can measure its progress accurately. They need to answer questions such as-
How well are sales performing against the company's goals?
Is the company growing at an acceptable rate?
What are the company's revenue expectations?
3. Present KPIs
Choose appropriate visuals to present this information in an understandable way. Present KPIs in a logical order to keep the flow of information from being seeming disjointed.
4. Build a Prototype

Create an initial draft and distribute this to stakeholders and employees. Ask for feedback to see if they received relevant information that will help them improve business workflow.
5. Refine and Release

Finalize and distribute the report to the necessary recipients. Over time, reporting may need to be refined and adjusted. Make sure to keep the information up to date and relevant as new data comes in.
A Good Communication Tool
Good reporting and communication are essential steps to streamline business processes. KPI reports offer a new process to communicate the goals of the company and analyze whether they are being met.

KPI reports provide a transparent overview of performance devoid of interpretations and show everyone how they are contributing to the outcome of the objective. In other words, they show whether or not each individual member is doing his/her job properly.
Best Practices for Reporting
1. Set Clear Objectives
Create a clear brief for the report to make sure it is focused and to the point. Don't be tempted to include other KPIs because it is convenient. Build another report later if necessary.

2. Keep it Simple
Restrict the initial report to a small number of KPIs and measure only the essential metrics that matter to the topic at hand.

3. Embrace Technology
Workflow software cloud-based solutions designed for KPI reporting are accessible and user-friendly. A good management system is highly secure and cost-effective, making it easy to build and distribute reports.

4. Ensure Data Consistency
Utilizing definitive data is essential to demonstrate the integrity of the report. Misleading or irrelevant information will not help convey an accurate message to the recipient. Spend time testing various data sets to ensure their reliability before including them in the reporting.

5. Coordinate with Colleagues
Talk to colleagues whose responsibilities are impacted by the findings in the report. This provides input on what needs to be measured. Ask how the report findings will improve their processes.


6. Review Regularly
Because objectives and goals change over time, what matters today may not matter tomorrow. Continue on-going maintenance, and review the report to keep it accurate and relevant to the needs of the business.